Customer Focus
Customer focus is critical as customers become more demanding. Tailored products and responsive service are only possible with the right organisational structure, a CRM system that actually delivers and unrelenting market focus; truly "treating customers fairly".
Whether you do business in a B2B or B2C environment, you can no longer get around it: an online presence is essential. What's more, not having an online presence is simply no longer an option if you want your business to have a healthy future.
To be successful you need to build a simple, attractive, and reliable online store. You need to take into account a whole host of tax and legal regulations in this respect.
We work with Amazon FBA, Private Label, dropshipping, and retail arbitrage sellers. Our team has a wealth of experience working with online sellers like you.
Making a success of E-commerce is complex and nuanced. Whether you are B2B or B2C, a pureplay e-tailers or a more traditional bricks and mortar business, you need a comprehensive multi-channel strategy to compete effectively on digital sales. The changes in consumer and buying behaviours driven by the COVID-19 pandemic mean that E-commerce is now essential to the success of almost all businesses.
Our E-commerce team provides you with a personalised service to meet your unique business needs and challenges. You get pragmatic, relevant advice which is aimed at making a real difference to your performance and to achieving your goals. Our audit, tax and advisory e-commerce specialists work together, sharing knowledge to provide you with the insights that will make a difference to your whole business. We have specialised team working across all the sectors that are typically relevant to e-commerce. Together, we will work with you to respond to your business challenges and support your success.
You can call on our team of sector experts to provide a complete range of business services including:
Tax
Audit
Corporate finance
Outsourced accounting services
Get in touch
For any questions about our services, please get in touch with one of our expert advisors.
Our locations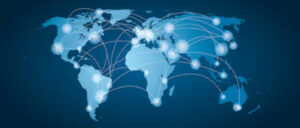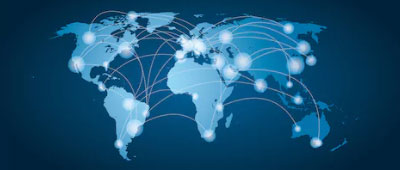 View the locations and contact information for over 50 international offices
© 2019 Parker Russell International Ltd. All rights reserved. The Parker Russell network is not one international partnership and Parker Russell member firms are not otherwise legal partners with each other. Many of the member firms have legally registered names which contain "Parker Russell", however there is no ownership by PRIL. A member firm cannot act as agent of PRIL or any other member firm, cannot obligate PRIL or any other member firm, and is liable only for its own acts or omissions and not those of PRIL or any other member firm. Similarly, PRIL cannot act as an agent of any member firm, cannot obligate any member firm, and is liable only for its own acts or omissions. Please see
www.parkerrussellinternational.com/structure
for future details.
Parker Russell International Limited is a company limited by guarantee and incorporated in England and Wales. The company registration number is 4861541. The registered office is Level 30, The Leadenhall Building, 122 Leadenhall Street, City of London, London EC3V 4AB , United Kingdom. Parker Russell International Limited is subject to English Law.