Our values guide our decisions
Our values guide the decisions made by our management team and staff members each day at Parker Russell. We all believe it is our culture and values that set us apart from others. Our business is founded on the following:
Our Values, Vision and Approach
Vision
Our vision is to be one of the leading chartered accountants in the UK. We will achieve this by hiring knowledgeable, skilled employees and developing them through training, as well as providing a quality, consistent service our clients can count on.
Support and respect others
Team members at Parker Russell understand we are stronger as a group. That's why we continue to help our colleagues by sharing our time and knowledge. We operate a diverse, inclusive business that welcomes people based on their skills and merit.
Act with honesty and integrity
We believe in operating a transparent business, one that is open and honest with staff and clients. We promote the importance of doing the right thing at all times.
Work as a team
By working together, we can achieve our goals at Parker Russell and provide the best possible service. Employees are encouraged to share their skills and knowledge, helping develop a culture of unity and trust.
Pursue excellence
At Parker Russell we endeavor to achieve excellence in everything we do. This applies to our training and support of staff members through to the service provided to clients.
Our approach
At Parker Russell, we encourage a working environment where experts in the accountancy, auditing and financial arenas share their skills and knowledge. This makes us a stronger business, one that can provide an exceptional service and continue to grow.
Get in touch
For any questions about our services, please get in touch with one of our expert advisors.
Our locations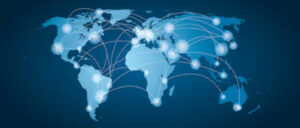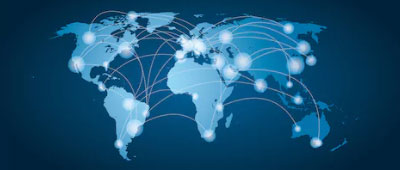 View the locations and contact information for over 50 international offices
© 2019 Parker Russell International Ltd. All rights reserved. The Parker Russell network is not one international partnership and Parker Russell member firms are not otherwise legal partners with each other. Many of the member firms have legally registered names which contain "Parker Russell", however there is no ownership by PRIL. A member firm cannot act as agent of PRIL or any other member firm, cannot obligate PRIL or any other member firm, and is liable only for its own acts or omissions and not those of PRIL or any other member firm. Similarly, PRIL cannot act as an agent of any member firm, cannot obligate any member firm, and is liable only for its own acts or omissions. Please see
www.parkerrussellinternational.com/structure
for future details.
Parker Russell International Limited is a company limited by guarantee and incorporated in England and Wales. The company registration number is 4861541. The registered office is Level 30, The Leadenhall Building, 122 Leadenhall Street, City of London, London EC3V 4AB , United Kingdom. Parker Russell International Limited is subject to English Law.