We're an award-winning network of independent audit, tax, and advisory firms, made up of 2,000 plus a professional member of staff in 60 countries, we have helped organisations realize their tactical drives.
Whether you're looking to finance growth, manage risk and regulation, optimise your operations or realise stakeholder value, we can help you. Furthermore, we are business transformation specialists, the way we work with our firms and clients is different from other networks and firms. We save you time, money, and hassle by applying our unique process to achieve consistent global service.
Wherever in the world, your business takes you, we can be right there with you.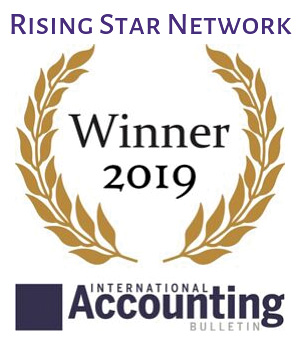 RISING STAR NETWORK –AWARD
The winner of this award might not be a 'household name' but will have demonstrated exceptional growth, entrepreneurial flair, and innovation in elevating its position in the market. Nominees must be compliant with the IFAC definition of a network.
The Accountant & International Accounting Bulletin