It's our goal to help our clients achieve the best possible results. In order to do this, everyone at Parker Russell places an importance on the following:
Our methodology, Culture and Philosophy
Trust
If our clients are going to take our advice and use it to maintain or develop a successful business, we know they need to trust us. We make sure this happens by always acting according to our values and providing a professional service
Partnerships
Although strictly speaking they are our customers, we like to think of our relationship with clients as a partnership. We provide a consultative service that takes into account the overall position of a business. We also listen carefully to our client's issues, challenges and goals.
Value
It's important to Parker Russell that our clients get value from the services we provide. We understand that our fees must be fair and competitive, but we also believe in adding value where possible. That's why we make sure we are continually training our staff and passing on advice and knowledge that will be of use to our customers.
Being productive
As most people in business know, action speaks louder than words. That's why we promise to deliver an efficient service at Parker Russell and make sure that a senior member of the team is always on-hand to oversee the work being carried out.
Helping
Thanks to the wide range of skills within the Parker Russell family, we can offer help to all kinds of businesses, from small independent organisations to multinational companies.
Our culture
When Parker Russell was first formed, we wanted to create a business built on trust and service clients could count on. We also wanted to be known as a firm that provided excellent knowledge, skills and advice to those we worked for. That philosophy and goal still applies today.
We have created a culture where people who value excellence can thrive and work within a team of hardworking, skillful individuals. We share our knowledge and experience, which means our clients receive exceptional value and high standards.
Our philosophy
We aim to provide a wide range of financial-related and auditing services from professionals who are skilled, knowledgeable and act with integrity. Whether we are working with a small start-up or a large global corporation, we know how important it is to foster a culture of:
Understanding
We take the time to get to know our clients and their business. This puts us in the best possible position to advise and help them be successful. Then we use our in-depth industry knowledge and expertise to assist them in tackling or preparing for the financial, internal and external challenges they may face.
Adapting
We know how fast the world is changing. We keep up-to-date with developments in technology and IT that will affect our business and our clients. This allows us to continually evolve and ensure the highest standards in personal service and communication
Get in touch
For any questions about our services, please get in touch with one of our expert advisors.
Our locations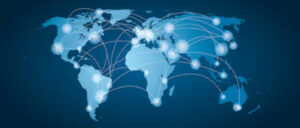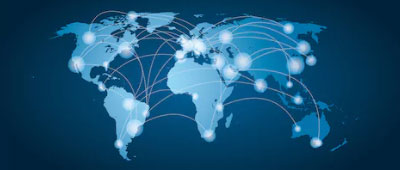 View the locations and contact information for over 50 international offices
© 2019 Parker Russell International Ltd. All rights reserved. The Parker Russell network is not one international partnership and Parker Russell member firms are not otherwise legal partners with each other. Many of the member firms have legally registered names which contain "Parker Russell", however there is no ownership by PRIL. A member firm cannot act as agent of PRIL or any other member firm, cannot obligate PRIL or any other member firm, and is liable only for its own acts or omissions and not those of PRIL or any other member firm. Similarly, PRIL cannot act as an agent of any member firm, cannot obligate any member firm, and is liable only for its own acts or omissions. Please see
www.parkerrussellinternational.com/structure
for future details.
Parker Russell International Limited is a company limited by guarantee and incorporated in England and Wales. The company registration number is 4861541. The registered office is Level 30, The Leadenhall Building, 122 Leadenhall Street, City of London, London EC3V 4AB , United Kingdom. Parker Russell International Limited is subject to English Law.