Succeed in the new economy through measuring performance, managing risks, and leveraging knowledge
Parker Russell Global Services – Assurance
Industry Trends
Our professionals are equipped with comprehensive information on industry trends and the business issues that increase risk to your organization.
Assurance
Parker Russell's Assurance and Advisory Services help organizations and individuals achieve their objectives and succeed in the new economy through measuring performance, managing risks, and leveraging knowledge.
The financial statement audit is the cornerstone of Assurance Services. Our audit methodology – BMP (Business Measurement Process) – is the audit profession's first fully risk-based methodology for financial statement audits. Our proprietary software tools and knowledge-based applications bring the power of knowledge to your audit.
Management Risk
Managing risk appropriately is a key to business success. Parker Russell Advisory Services enable you to make decisions that strengthen your business. Information Risk Management focuses on the risks you face with rapid advances in technology and helps you move into the future with confidence. Management Assurance Services focuses on the value an organisation can derive from successful internal audit activities. Parker Russell professionals are ready to provide co-sourcing and outsourcing internal audit solutions and are prepared to leverage the knowledge embedded within Parker Russell's proprietary tools to assess controls over the strategic risks that are critical to your success.
Get in touch
For any questions about our services, please get in touch with one of our expert advisors.
Our locations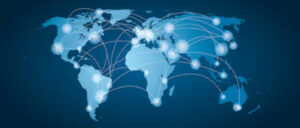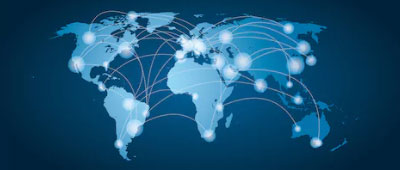 View the locations and contact information for over 50 international offices
© 2019 Parker Russell International Ltd. All rights reserved. The Parker Russell network is not one international partnership and Parker Russell member firms are not otherwise legal partners with each other. Many of the member firms have legally registered names which contain "Parker Russell", however there is no ownership by PRIL. A member firm cannot act as agent of PRIL or any other member firm, cannot obligate PRIL or any other member firm, and is liable only for its own acts or omissions and not those of PRIL or any other member firm. Similarly, PRIL cannot act as an agent of any member firm, cannot obligate any member firm, and is liable only for its own acts or omissions. Please see
www.parkerrussellinternational.com/structure
for future details.
Parker Russell International Limited is a company limited by guarantee and incorporated in England and Wales. The company registration number is 4861541. The registered office is Level 30, The Leadenhall Building, 122 Leadenhall Street, City of London, London EC3V 4AB , United Kingdom. Parker Russell International Limited is subject to English Law.