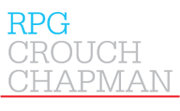 Parker Randall International has strengthened its UK coverage with the admission of RPG Crouch Chapman LLP Chartered Accountants as a member firm in England with effective from 25 May 2018.
RPG Crouch Chapman LLP based in Moorgate, City of London and has 9 Partners and employs over 45 members of staff.
The firm provides a full range of assurance, tax and advisory services to both private and large international companies across a range of sectors.
Jason Parker, CEO of Parker Randall International said: "We are really pleased to welcome RPG Crouch Chapman LLP to Parker Randall International as our UK representative. We are looking to recruit other UK firms during second half of 2018 in order to strengthen the Parker Randall International brand in the UK. RPG Crouch Chapman LLP fits well with our value and culture as well as the global objective.
Kevin Foster, Managing Partner at RPG Crouch Chapman LLP added "We joined the Parker Randall International network in order to strengthen our capabilities to service our national and international clients.